What does that mean?
The recommended fertility control, endorsed by the National Academy of Sciences, is the use of the shot porcine zona pellucida, or PZP.
The vaccine can be administered by remote darting or bait trapping. It creates an immune response that blocks fertilization without affecting the reproductive hormones that drive natural behaviors. It's reversible and lasts for about a year, although new research shows a two-shot protocol using two forms of the vaccine (PZP 22 and PZP native) will give three years or more of infertility, avoiding the need for annual boosters after the second year.
Day in the field darting wild horses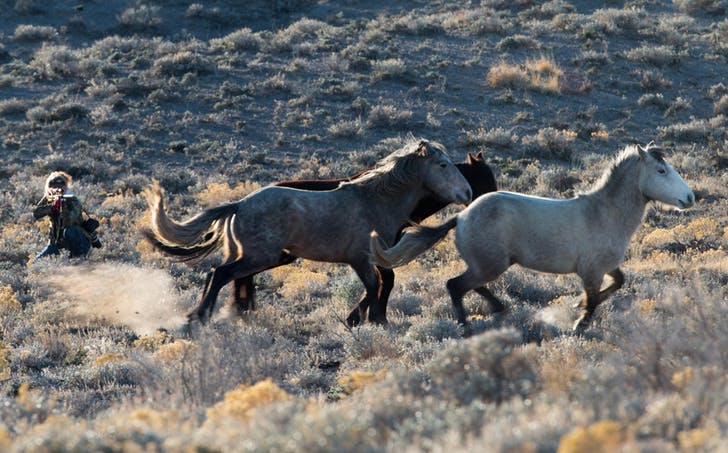 Darting mares in the Sand Wash Basin
The mares feel the dart, but it is akin to getting a small bee sting. It is 90% effective (Kirkpatrick, J.F., Liu, I.K.M., Turner, J.W., Naugle R., and Keiper, R., 1992; Kirkpatrick J.F. and Turner A., 2008)